Dong Nai Technology University (DNTU) and British Council EnglishScore Vietnam signed a Memorandum of Understanding on cooperation in education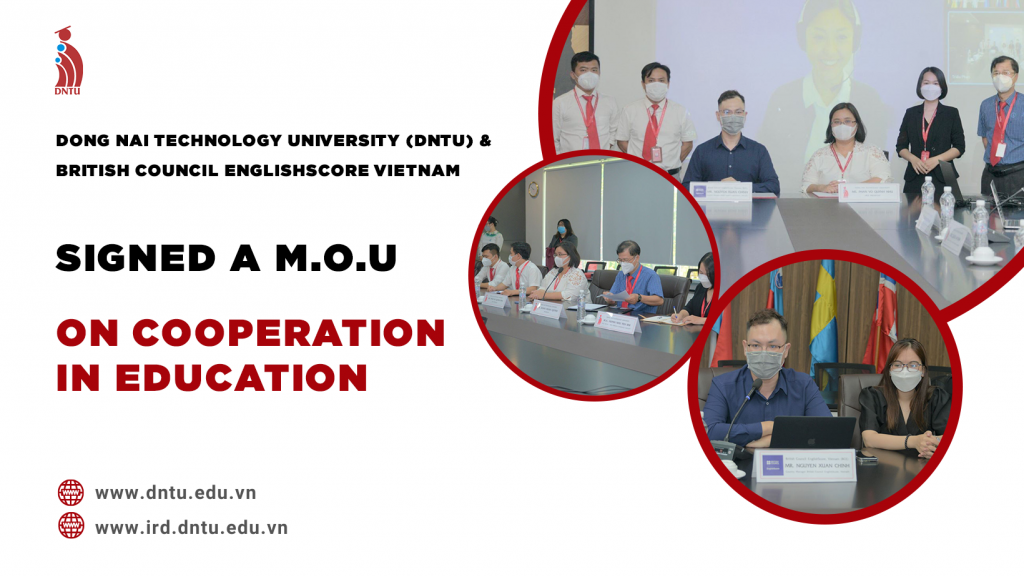 Dong Nai Technology University (DNTU) and British Council EnglishScore Vietnam signed a Memorandum of Understanding on 08/3/2022
On the morning of March 8, 2022, at Meeting Room 1, Dong Nai Technology University (DNTU)  and British Council EnglishScore Vietnam (British Council) signed a Memorandum of Understanding on cooperation in education. Participating in the meeting and signing ceremony, Dong Nai Technology University welcomed Ms. Michelle Avelena – Director of Global Business Development and Mr. Nguyen Xuan Chinh – Product Manager English Score Vietnam. Unfortunately, Ms. Avelena had join a virtual meeting with us due to the distance.
On behalf of DNTU, Dr. Doan Manh Quynh – President and Ms. Phan Vo Quynh Nhu – Vice President along with Dr. Quach An Binh – Head of Testing and Quality Assurance Department, Dr. Nguyen Di Khanh – Deputy Head of Testing and Quality Assurance Department and M.A. Huynh Nhu Yen Nhi – Vice Dean of Faculty of Foreign Languages.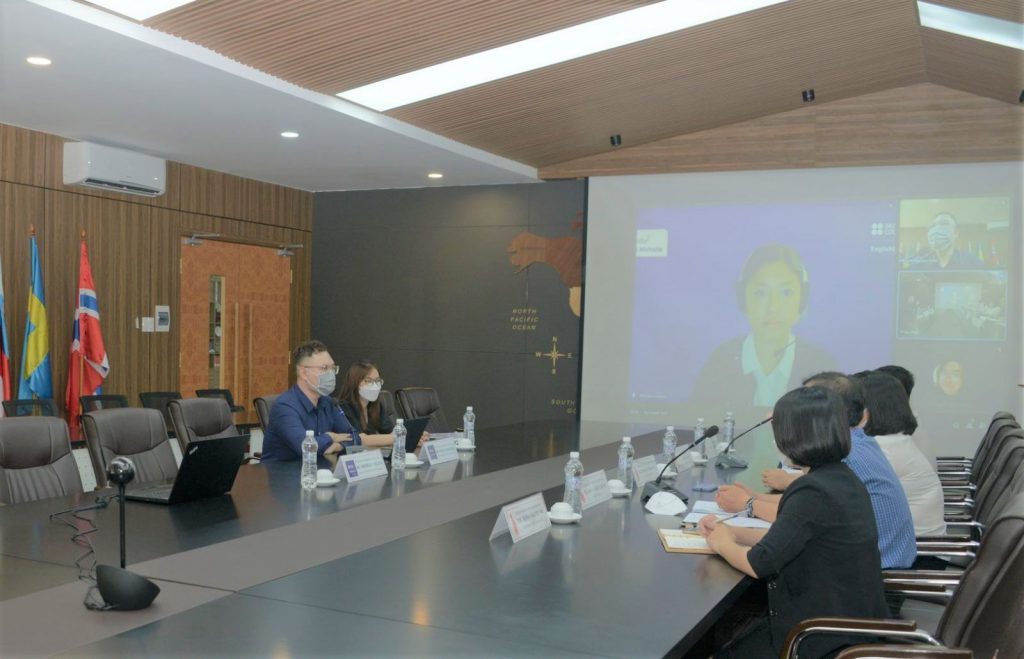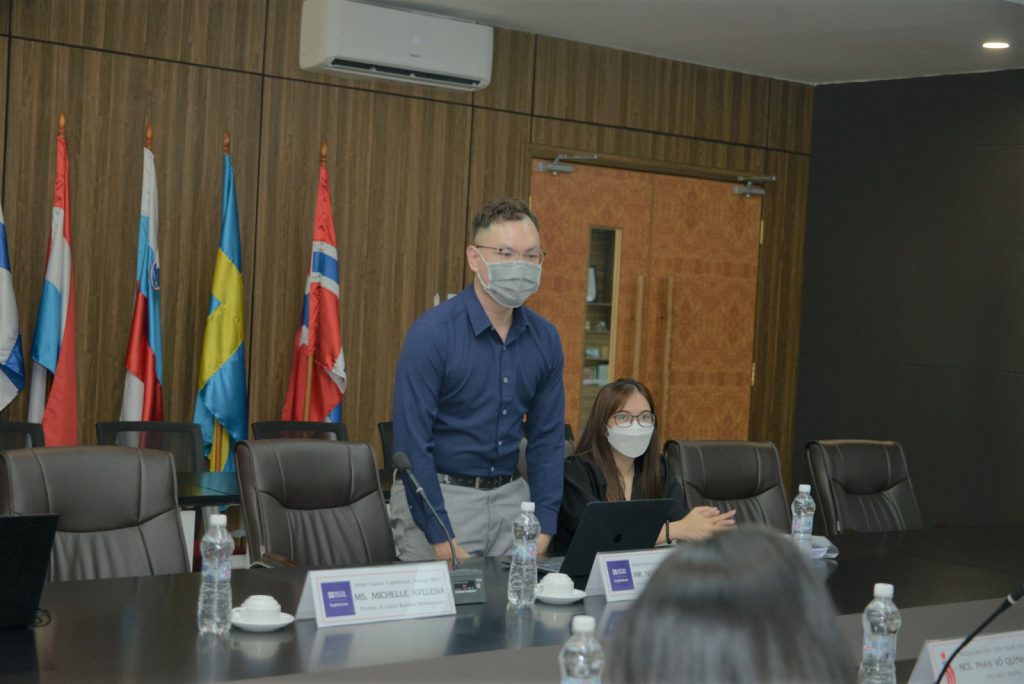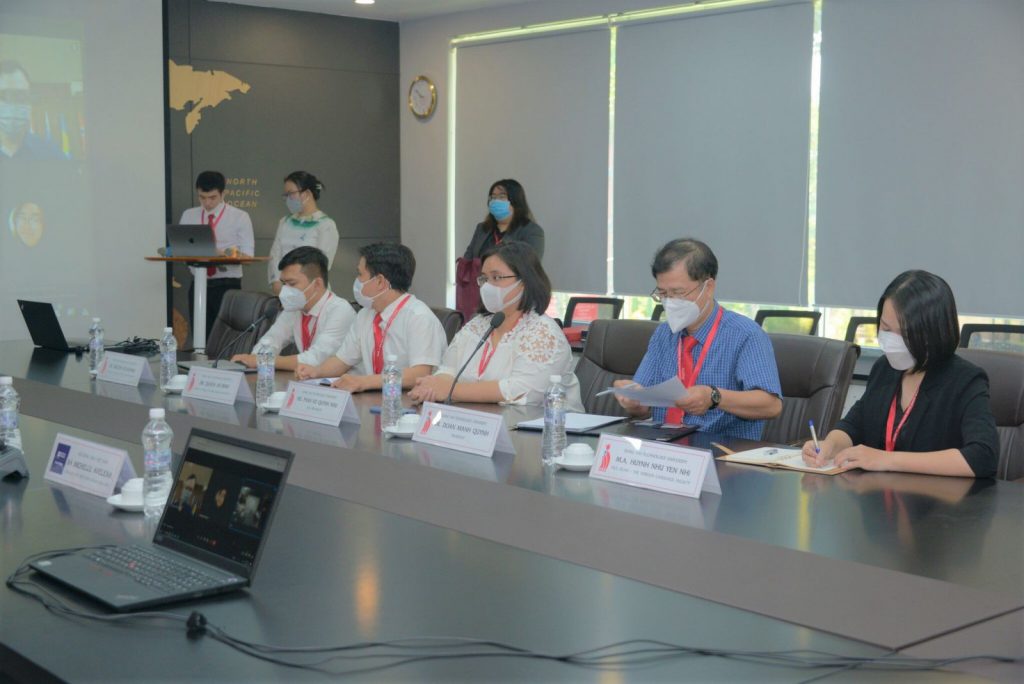 The British Council is the United Kingdom's international cultural and educational cooperation organization, established under the British Royal Charter and with the purpose of changing people's lives by generating opportunities, bridging gaps and creating a foundation of trust. In the disciplines of arts, culture, English language, education and society, the British Council engages in more than 100 nations throughout the world. Since 1993, the British Council has had a presence in Vietnam, with offices in major cities such as Hanoi and Ho Chi Minh City.
At the MoU signing ceremony, Dr. Doan Manh Quynh – President shared his thoughts: "Dong Nai Technology University has signed cooperation agreements with a number of international universities, multinational enterprises and the cooperation with British Council English Score will help DNTU students achieve better training results, this will be the first step for all of our students to improve their English expertise, especially students of the Faculty of Foreign Languages. Hopefully the cooperation relationship between the two sides will be long-term and bring good results."