Dong Nai Technology University received Certificate of satisfactory progress from Champasak Province (Laos)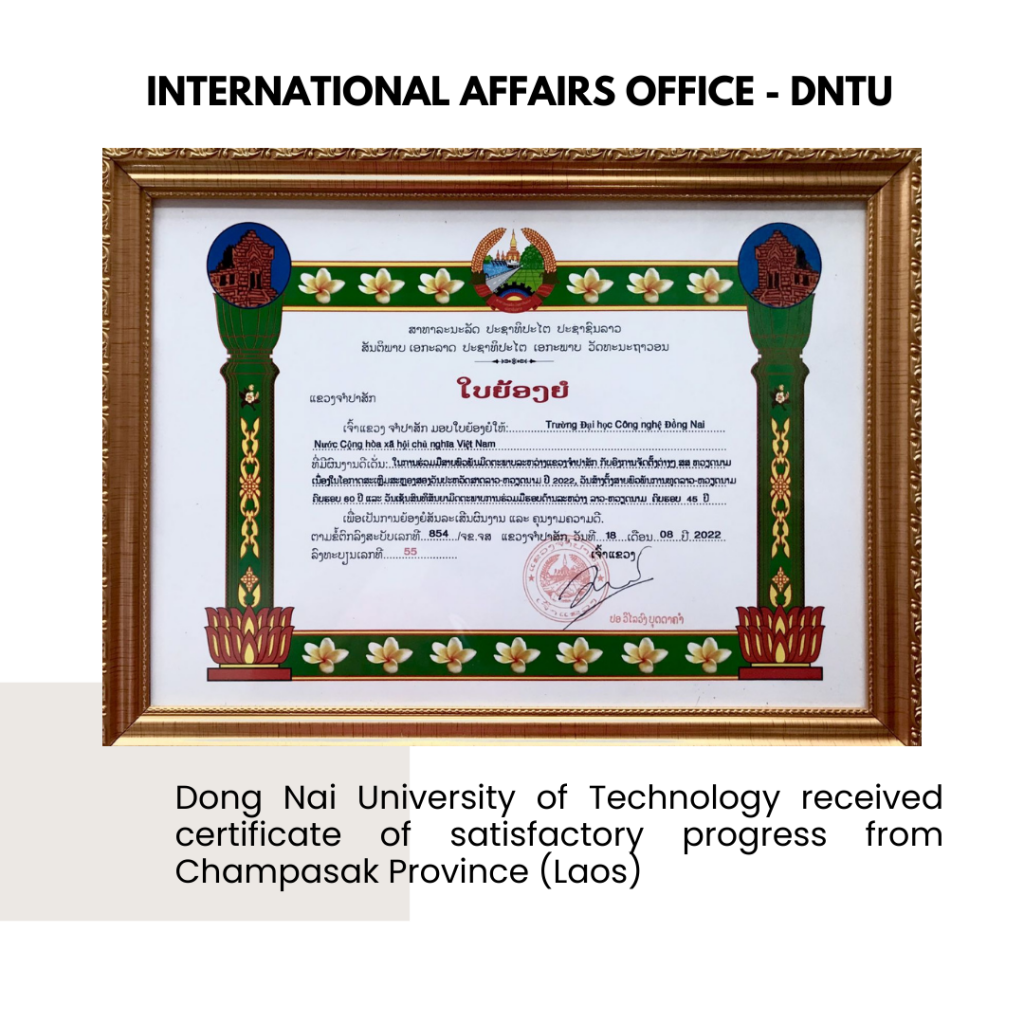 Dong Nai Technology University was presented with a certificate of achievements from Champasak Province (Laos) in honor of the 60th anniversary of the establishment of diplomatic relations and the 45th anniversary of the signing of the Agreement of Friendship and Partnership between Vietnam and Laos for supporting them in the training of Lao students and matters regarding to Lao students in the process of living and studying from DNTU that so far.
The university does clearly cognizant that since Lao students are distant from their families during their schooling, they will definitely experience homesickness. As a result, the university always pays close attention to the children. Dong Nai Technology University anticipates welcoming more Lao students in the future, particularly those from the Champasak province, as Lao students are excellent and diligent individuals. There has been a sense of kinship between the two provinces in particular and the two nations overall. We expect the friendship and cooperation between the two organizations and look forward to it.