Diagnostic Friendship Culture Societies program between Vietnam – Laos – Cambodia, Welcoming the tradional holiday Bunpimay and Chol Chnam Thmay: "Coming along Mekong delta"
On April 9, 2022, the Foreign Affairs Department and Dong Nai Provincial Student Association co-hosted the Vietnam-Laos-Cambodia Friendship Cultural Festival and a gathering to welcome Bunpimay (Laos) and Chol Chnam Thmay (Cambodia) traditional New Years in 2022 at Dong Nai University.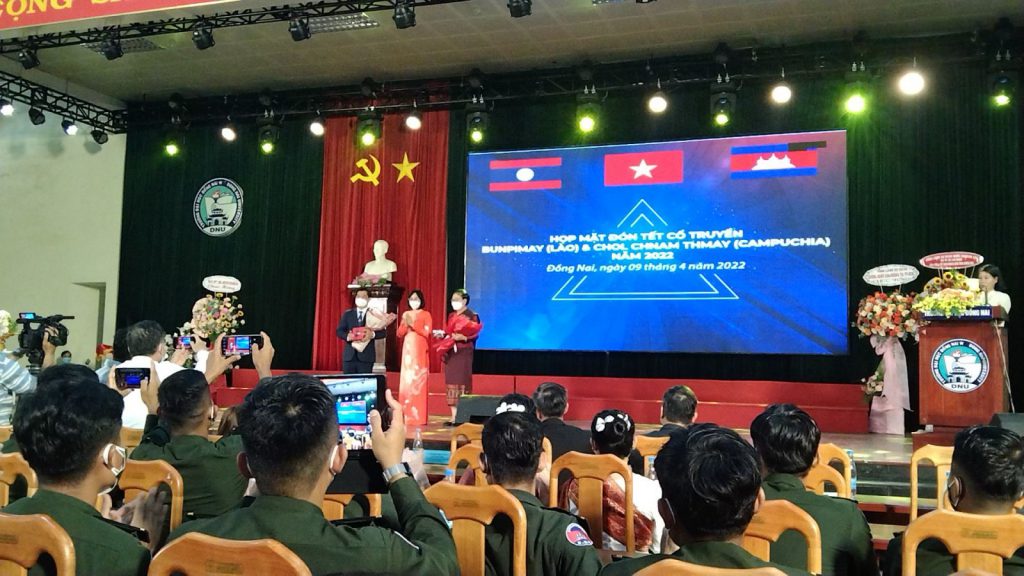 Ms. Nguyen Thi Hoang – Vice president of Dong Nai People's Committee give a speech at the program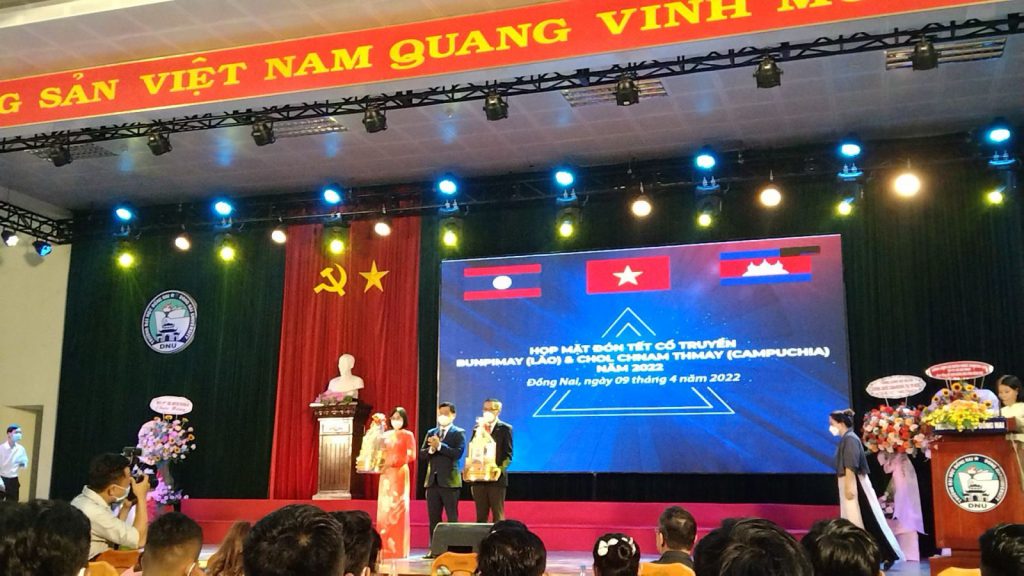 Dong Nai Technology University (DNTU) is one of the educational institutions in Dong Nai province that educates international students from Laos and Cambodia. The students recently did not have the opportunity to return to their hometown over the Tet vacation due to the difficult growth of the Covid 19. As a result, the participation in the meeting with the special presence of the Consulate General of Laos PDR and the Consulate General of the Kingdom of Cambodia in Ho Chi Minh City has created favorable conditions for Laos – Cambodian students to celebrate the ancient New Year while away from home; hopefully, in the future, there will be more cooperation and mutual help to create conditions for the three countries (Vietnam, Laos, and Cambodia) to develop together.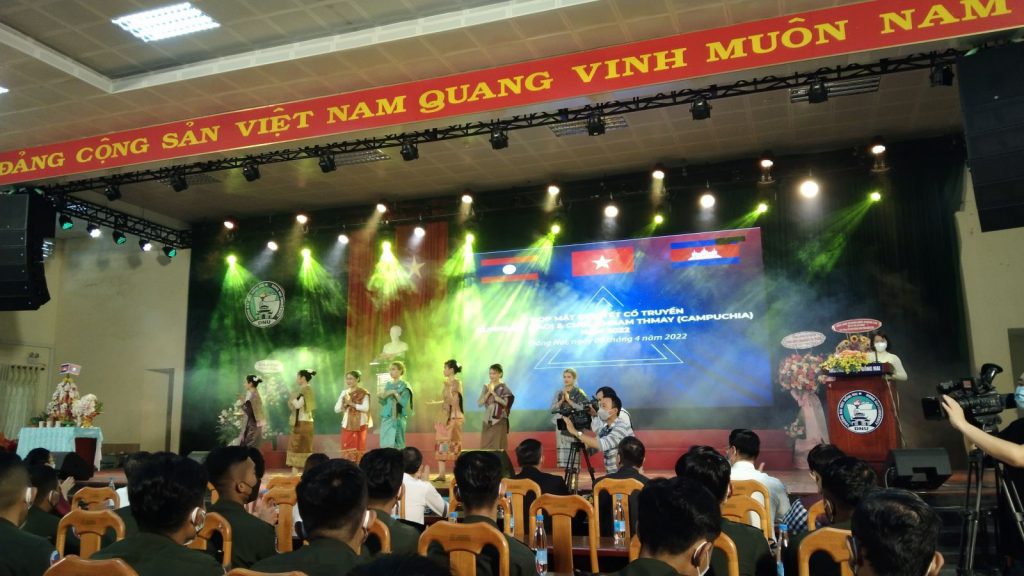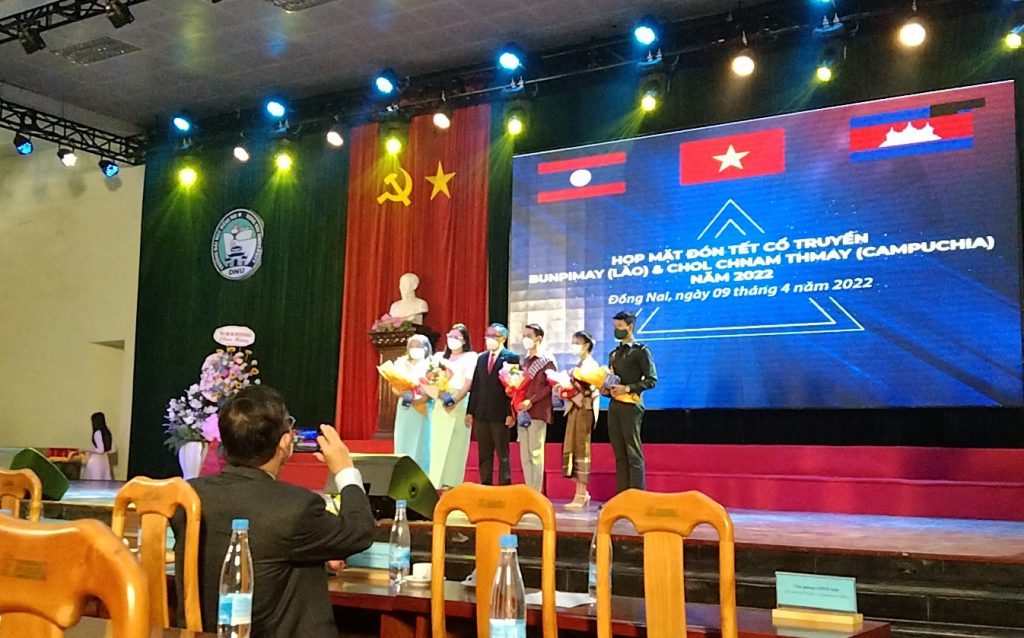 A key point of the program is the "Tie the Wrist" ritual which is conducted right on the stage. This traditional ritual is used to pray for good luck, health and happiness for the new year.
"Every year, Dong Nai province organizes Tet holiday for students who are living and staying away from home like so we feel very comfortable from deep inside our heart," said Le Vann Ngang, a 4th-year Cambodian student majoring in IT at Dong Nai Technology University. Meeting with the Consulate General and other Vietnamese people gives us more confidence when studying and living in Vietnam. That is very appreciated."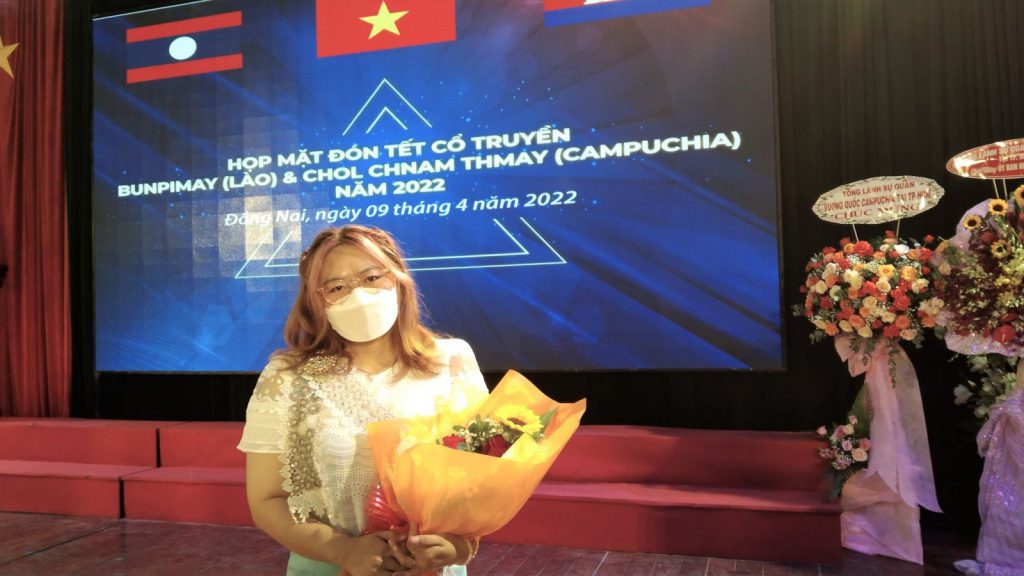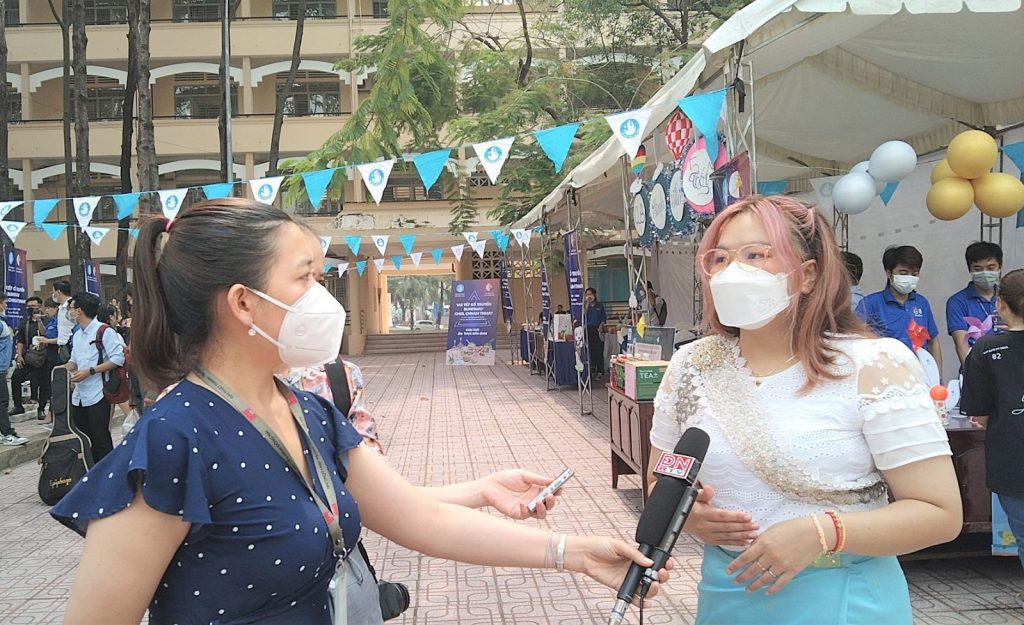 Le Vann Ngang – 4th year Cambodian student majoring in IT, Dong Nai University of Technology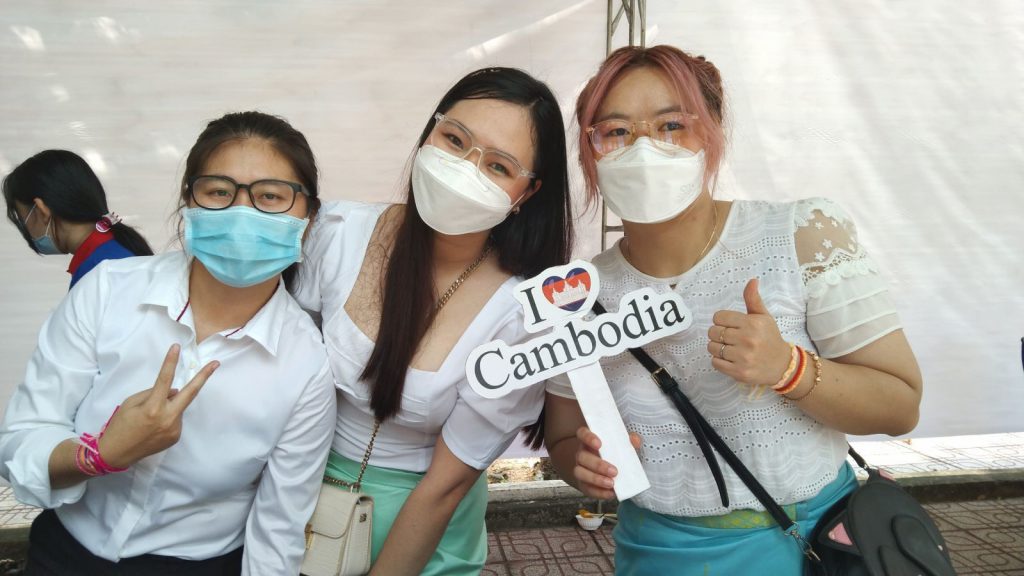 Along with 03 Laos students who also majoring IT in DNTU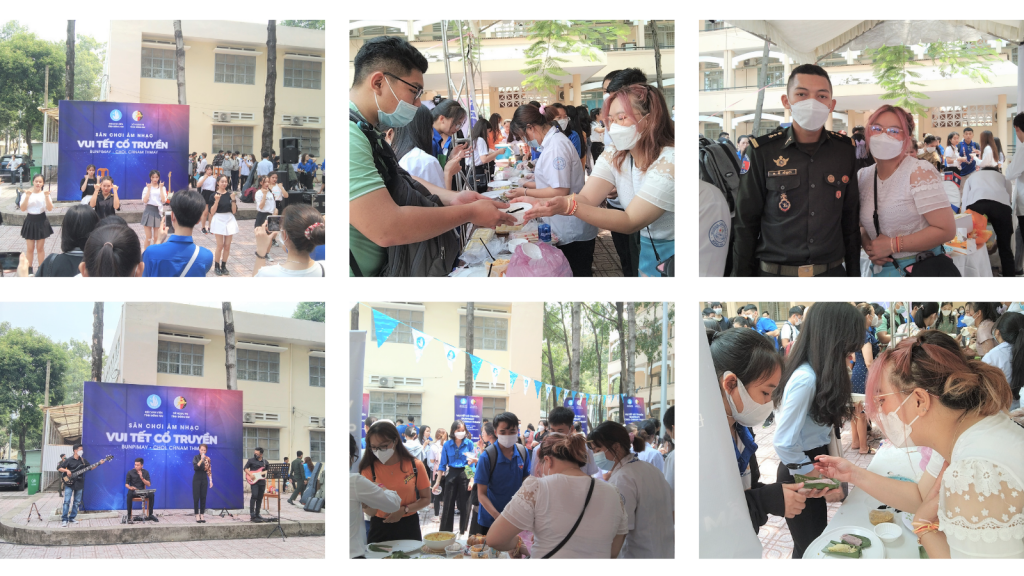 In addition, the students also had a chance to visit a food stall, folk games and a music playground "Happy Traditional New Year Bunpimay – Chol Chnam Thmay".