'Hello Friends! 2' – Learning Korean Language with Korean Students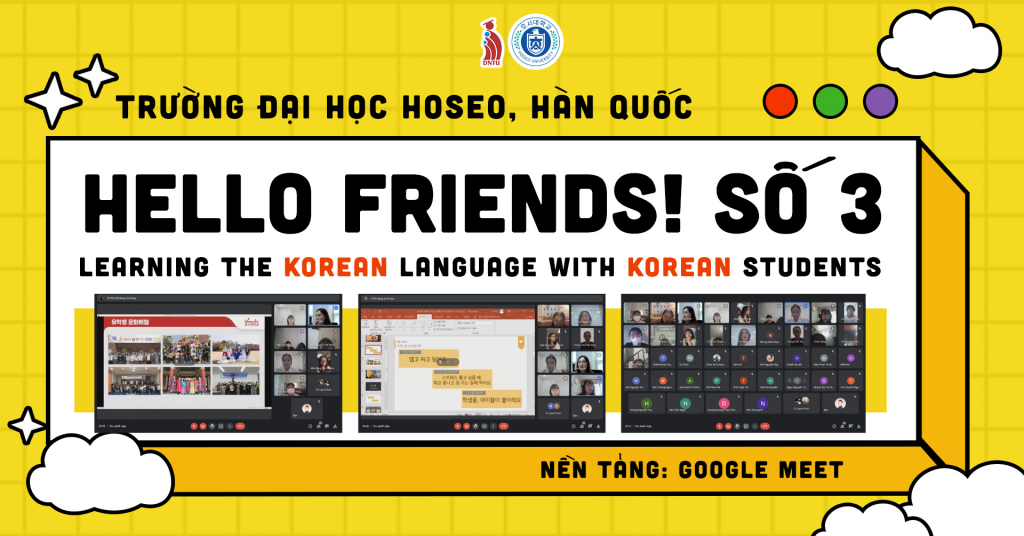 Connecting with university partners all around the world is the main mission of The International Affairs Office. Indeed, it becomes our "guideline" to declares unequivocally that DNTU must achieve global status.
With activities connecting with partners at domestically and overseas, Dong Nai Technology University has succeeded well, with professionalism and content in collaboration appreciated by students and the general public, such as P2A Organization, Asia Pacific Association (P.A.S), Korean universities, Asian Student Football Federation – AUFF, NIAGARA University (USA), and Japanese organizations …
Intellectual exchange programs and short-term language courses from Korea, Japan, and other countries assist DNTU students to make academic connections that provide them a "great opportunity" to communicate with people from different nations. natives.
On April 25, 2022, Dong Nai Technology University (DNTU) and Korea's University – HOSEO – signed a Memorandum of Understanding (MOU) so that DNTU students majoring in Oriental studies can comprehend your country's culture and education: food, costumes, cosmetics styles, and so on.
The exchange program provides students with the opportunity to gain a better understanding of the cultures of the two nations, share and learn about culture, education, and history, and form friendships that cross cultural and geographical boundaries.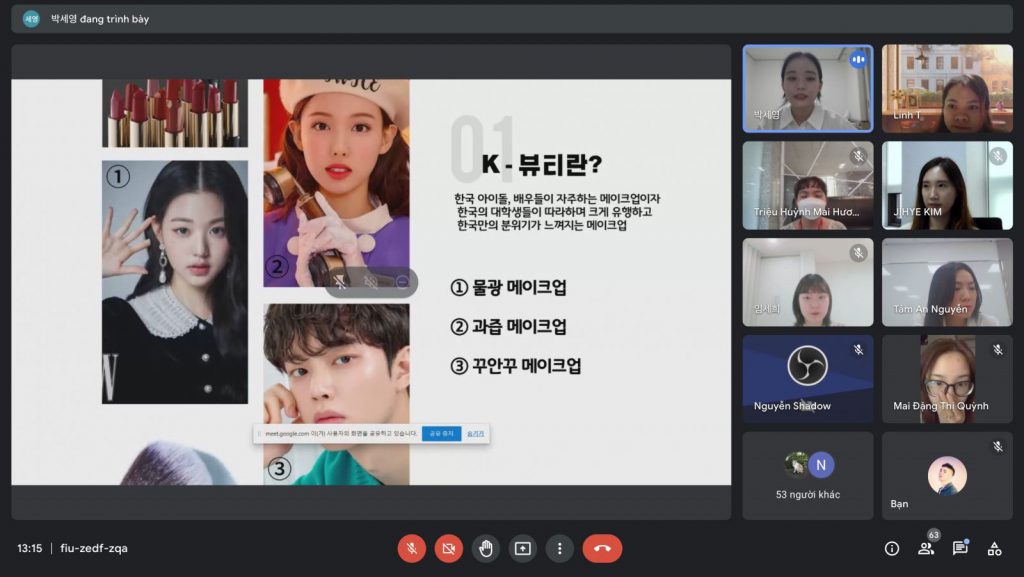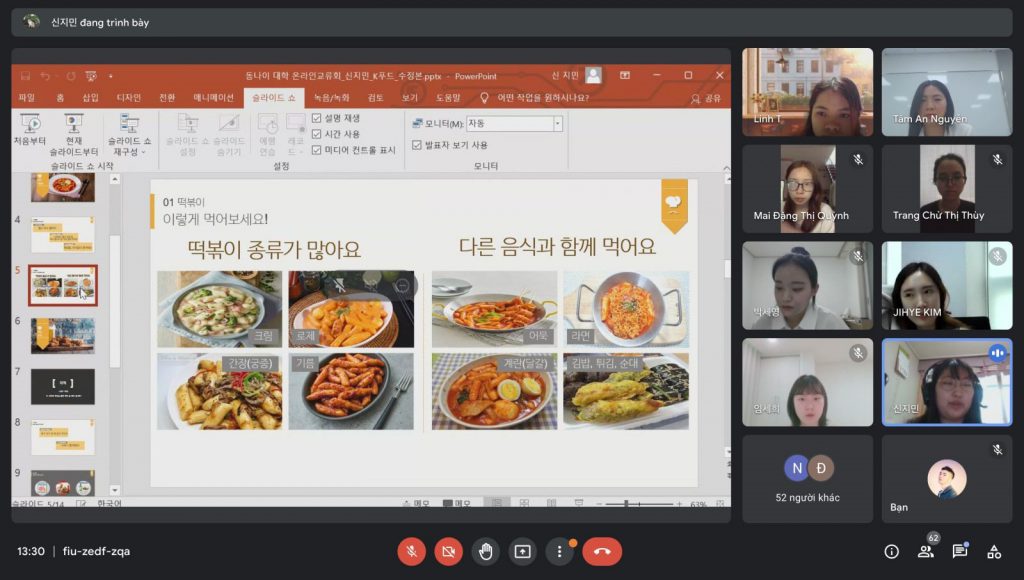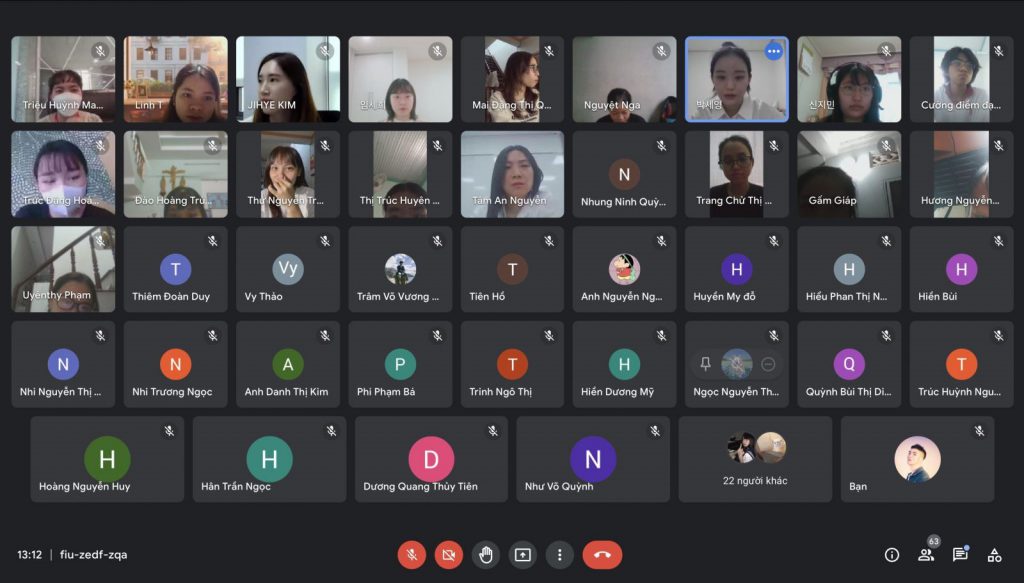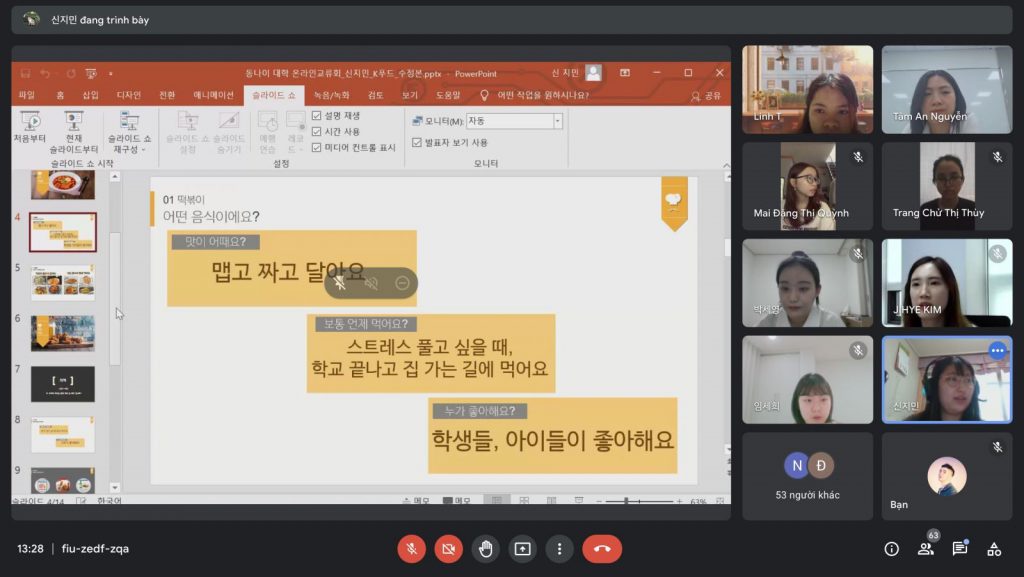 Representative attending in the program, regarding Hoseo University, Korea:
Ms. Kim, Jihye – Specialist of International Cooperation Department.
Ms. Dinh Thi Thuy Linh – Vietnamese – Korean Interpreter – International student at Hoseo University
Student Im Sehui, Shin Jimin, Park Seyoung
From the Dong Nai University of Technology:
PhDs.  Phan Vo Quynh Nhu – Vice President
Ms. Trieu Huynh Mai Huong – Specialist of International Affairs Office
Ms. Nguyen Hoang Yen Nhi – Specialist of International Affairs Office
And more than 60 students studying Oriental Studies – Faculty of Foreign Languages.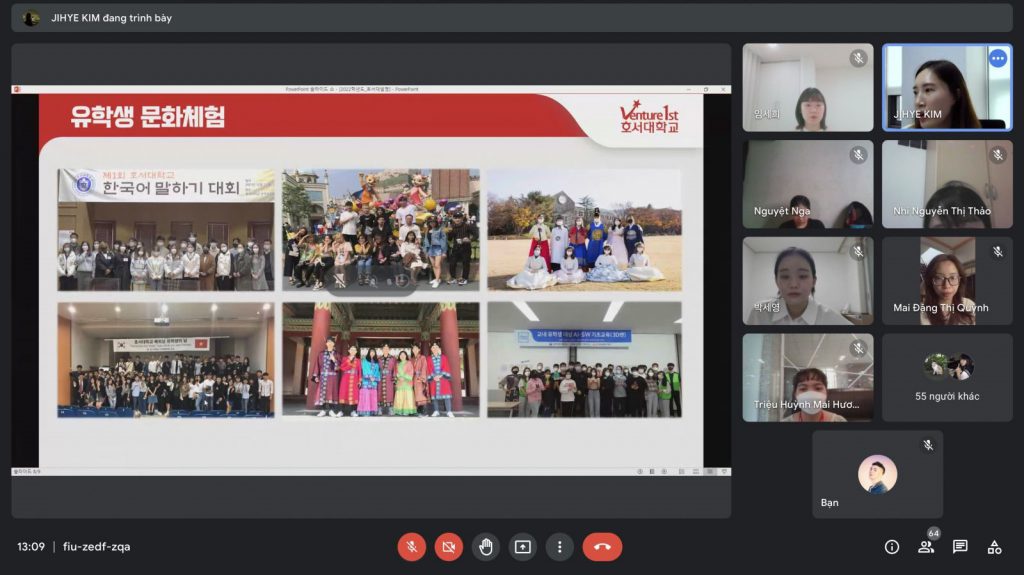 The Meet Google platform has been used in the classroom to facilitate interaction between professionals and students from both schools. Hoseo University students shared how to look confident with makeup style, traditional and modern Korean dishes… the best ways to stay healthy…. full vitamin skin care so that even when wearing a mask all day, it maintains the spirit of comfort and the most beautiful skin.
In online academic and cultural exchange classes, interact with suggested questions to create a fun and enjoyable atmosphere. Wishing the program and collaboration with Hoseo University (Korea) success and many opportunities for both sides.