DNTU attended the P2A Roundtable Discussion on the Future of Education hosted by P2A on December 8, 2021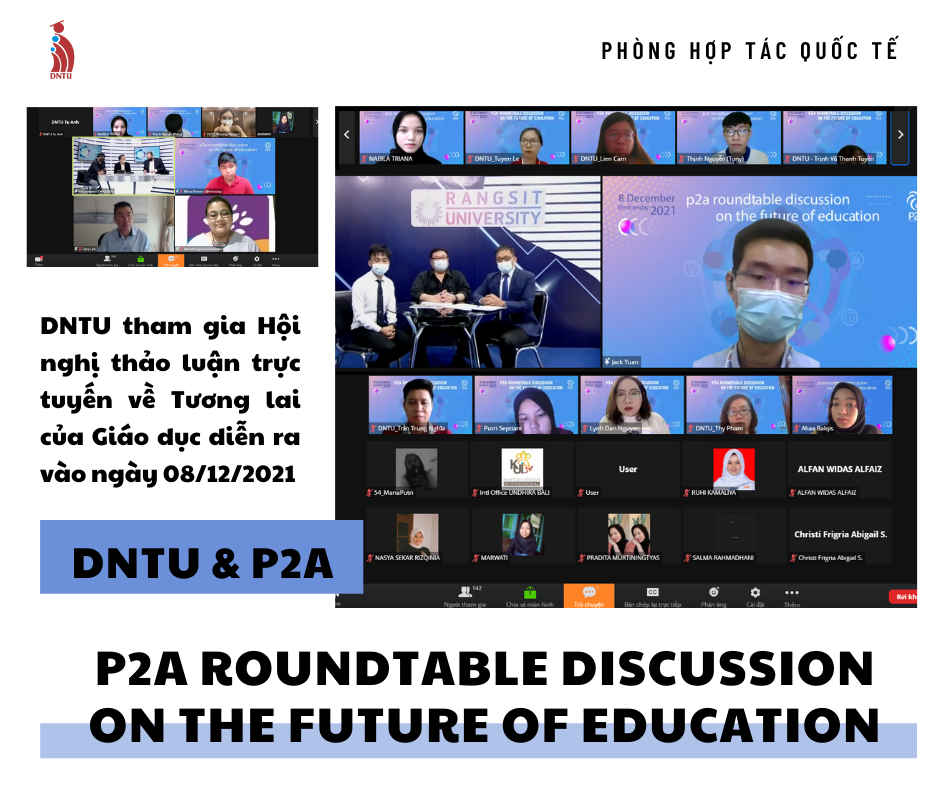 When DNTU joined P2A as an official member, it gave us access to the rest of the world and surrounding countries. After being impacted by the pandemic for days, P2A organized a Roundtable conference to hear from students and leaders on the topic The Future of Education, in the context of educators beginning to resume teaching after the pandemic.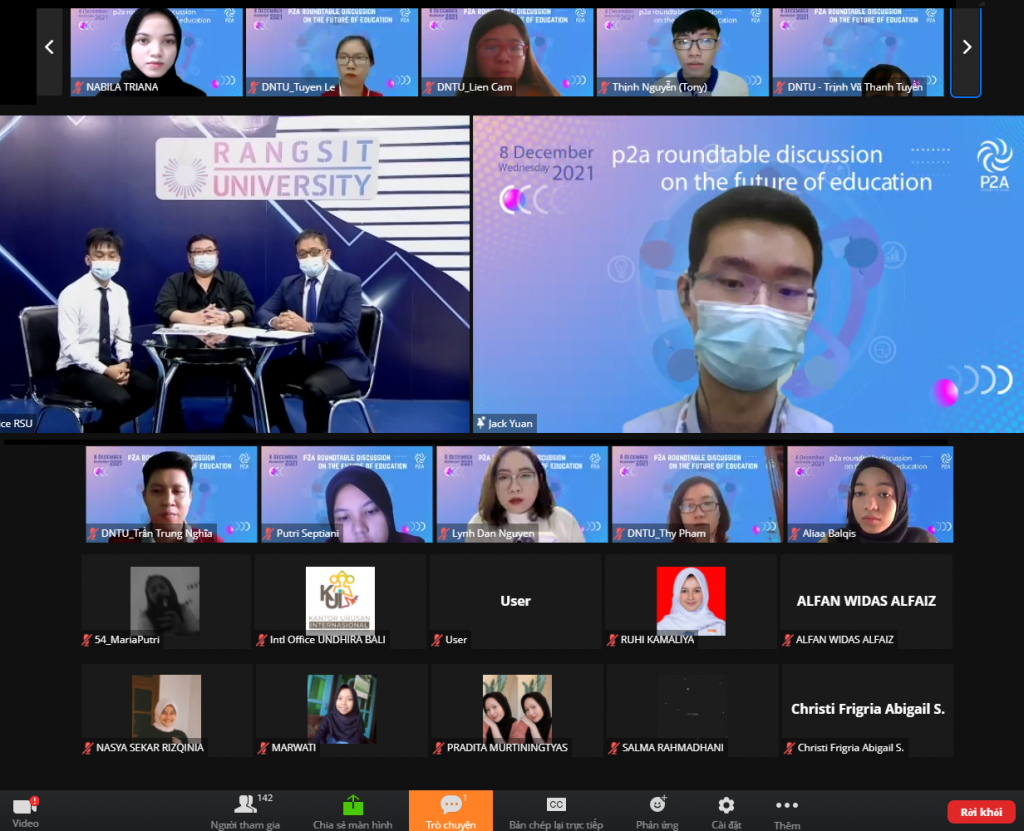 The Roundtable drew a large number of DNTU students and teachers from the Department of Foreign Languages, as well as distinguished speakers:
1. Mr. Emmanuel Mirus Ponon – Founder & President of ASEAN Youth Network
2. Mr. Gary Lim – Head of Education & Channels, Google
3. Dr. Adi Adinugroho-Horstman – Education Experts and SpEd. Specialist
4. Dr. Weerachat Kittirattanapaiboon – Founder and CEO of Gracz Company (Thailand)
5. Professor Narupol Chaiyot – Vice President of Planning and Future Development, Rangsit University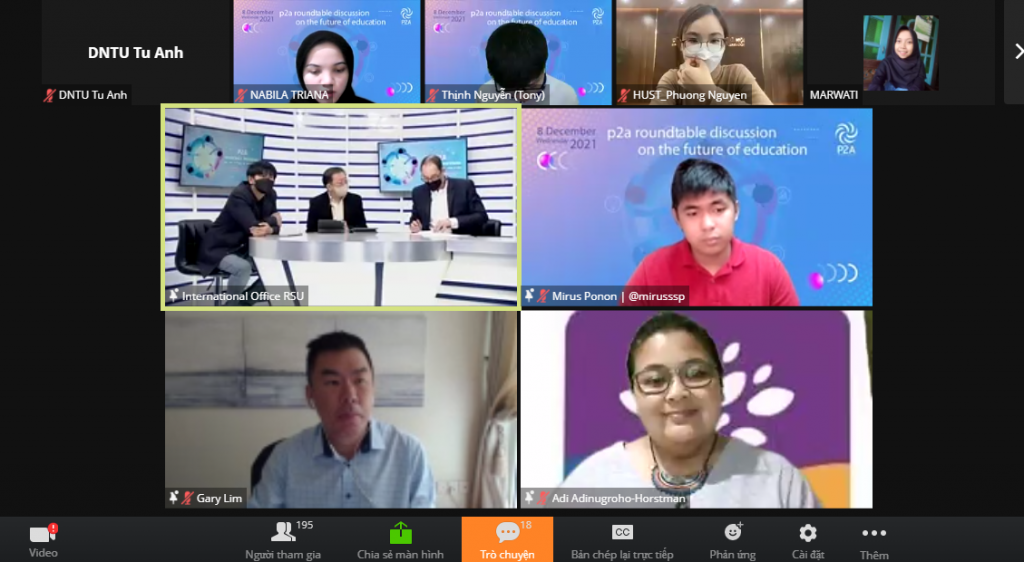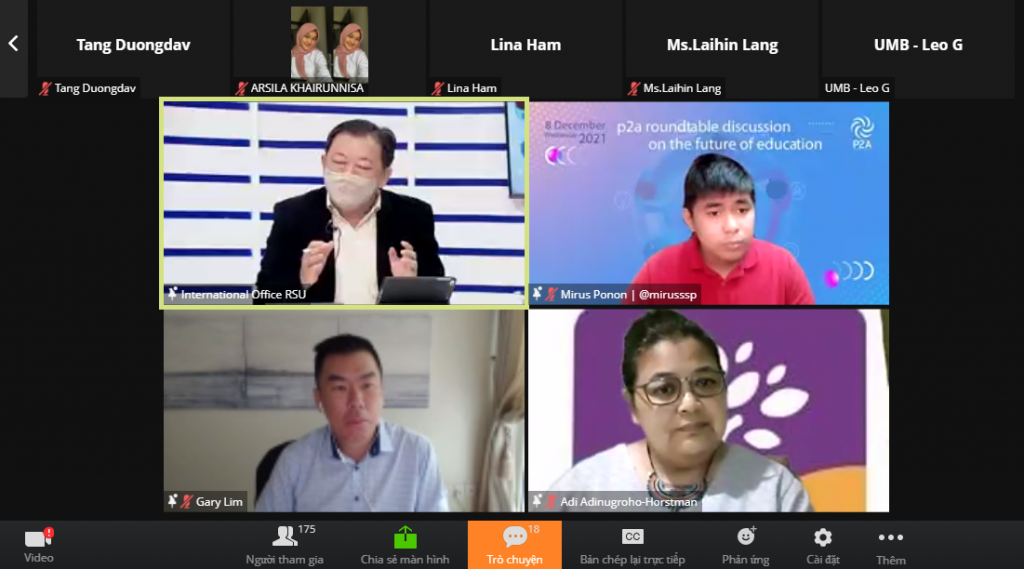 The Roundtable was split into two segments, with one focusing on students and the other on professionals. International students from ASEAN area have presented many perspectives on how to bring practical knowledge from industries into university (regardless of degrees); how to combine 'memorize' learning methods with learning to think critically; and how to develop soft skills for yourself in the learning and working environment in Vietnam.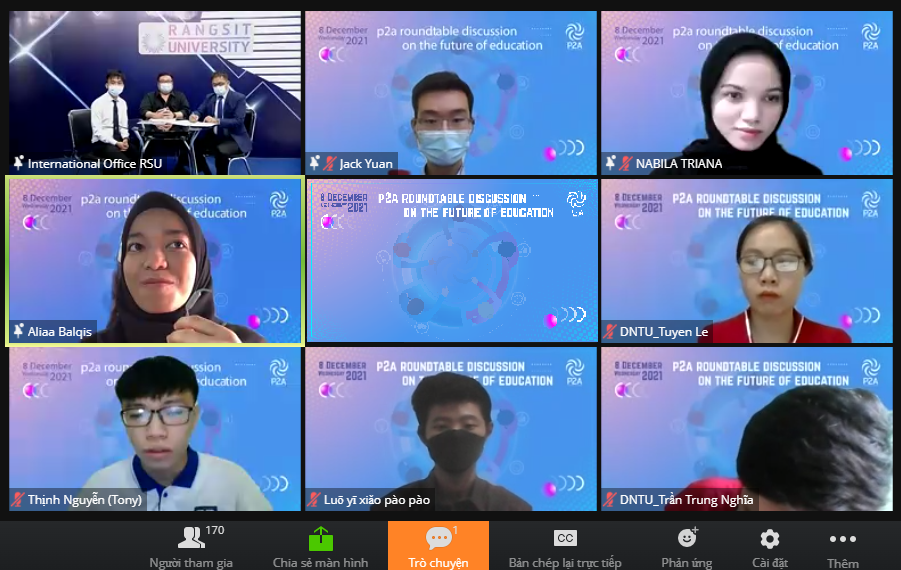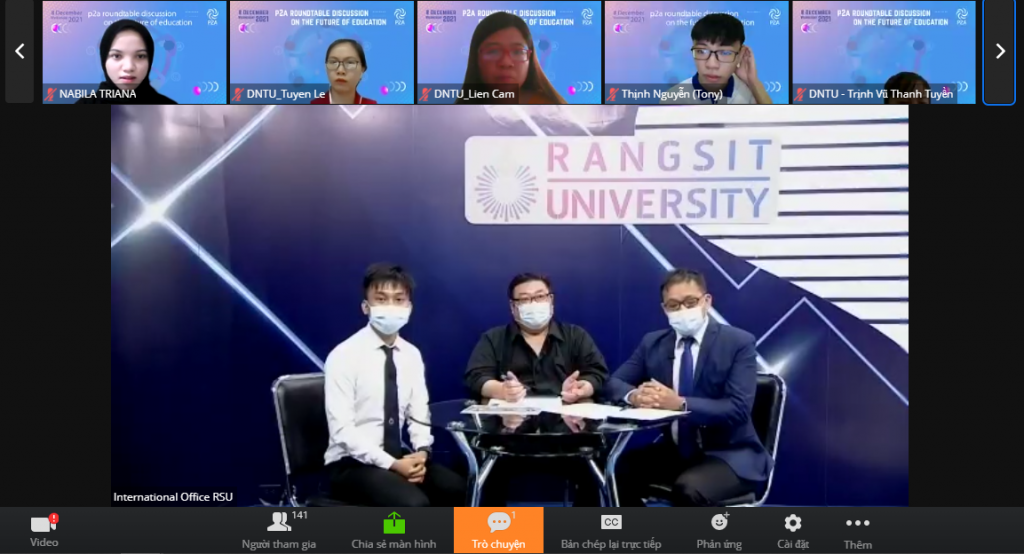 After listening to international students' concerns, it becomes clear that these issues are not happen just only in Vietnam. Mr. Gary Lim, Google's Head of Education and Channels, was in attendance at the Roundtable. He took the time to share his experiences while working in a creative environment like Google in order to help students figure out the answer on their own.
The topic of a "Online University Degree" was brought up several times during the Roundtable. In the context of the pandemic, as we become more accustomed to learning in front of screens and connected online with teachers, is it possible for us to able to complete university curiculums entirely online in the near future? It might not easy for educators to come up with a response to P2A President Jeroen G. Schedler's proposal.
In 2022, P2A will continue to establish numerous mobility programs amongst ASEAN nations to assist the improvement and reinforcement of mutual education. Hopefully, DNTU will have our own new international milestone to connect DNTU students with international students across the country in the near future!