'Sharing Approach Methodology to The Nursing Major' Online Exchange Program with NIMS – A Heart to Heart Project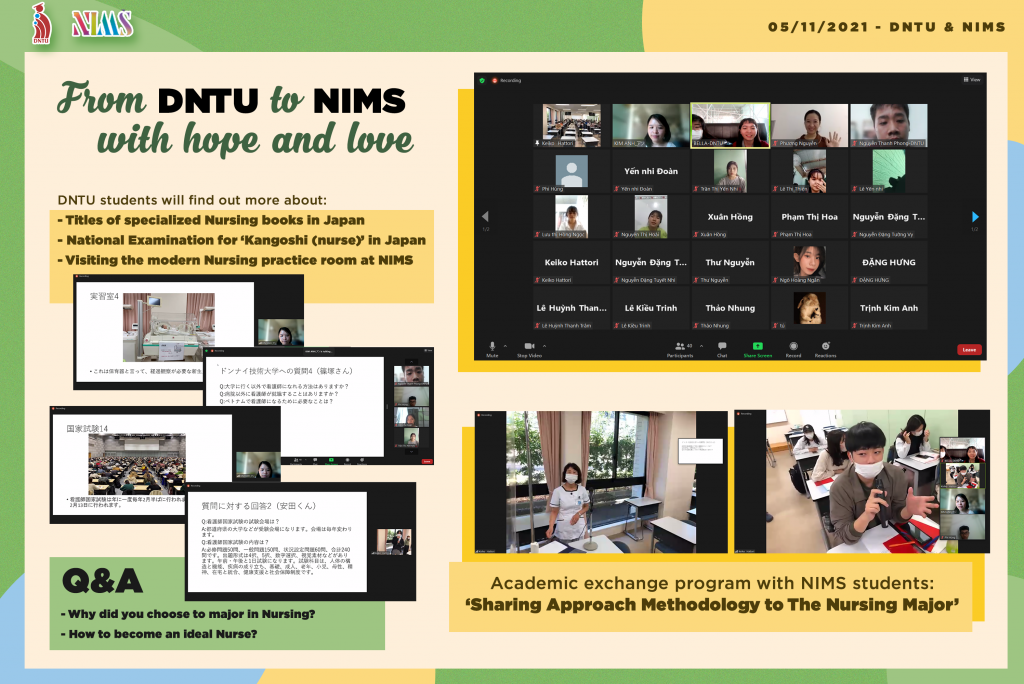 Life is full of unexpected opportunities.
But perhaps most surprising is that ourselves are capable of recognizing and seizing these precious opportunities.
During the annual academic exchange programs between Nursing students of Nihon Institute of Medical Science – 日本医療科学大学 (NIMS, Japan) and First-year students of Nursing at Dong Nai Technology University (DNTU) on November 5, 2021, despite our close friendship from the past, we continuing to have new opportunities like this has helped the our DNTU first-year students to touch more and more perspectives on the health-care industry in Vietnam and also in Japan.
With the topic 'Sharing Approach Methodology to The Nursing Major', the Academic exchange program was successfully held online at 9:00 am on November 5, 2021 with the support of Zoom platforms. The program was coordinated by the International Affairs Office – DNTU with the special participation of Ms. Nguyen Thi Ngoc Phuong – Lecturer of the Faculty of Health Sciences and Financial Accounting and 37 first-year DNTU students majoring in Nursing.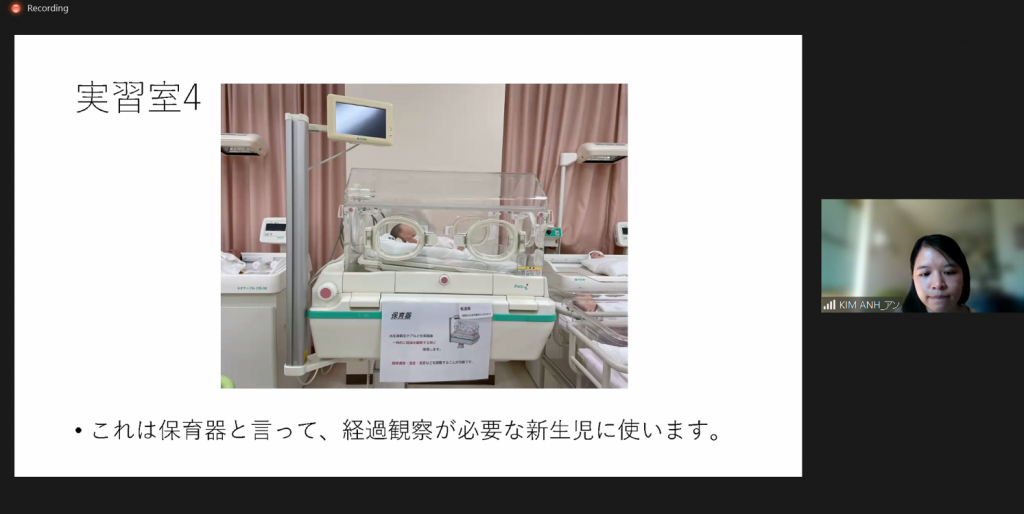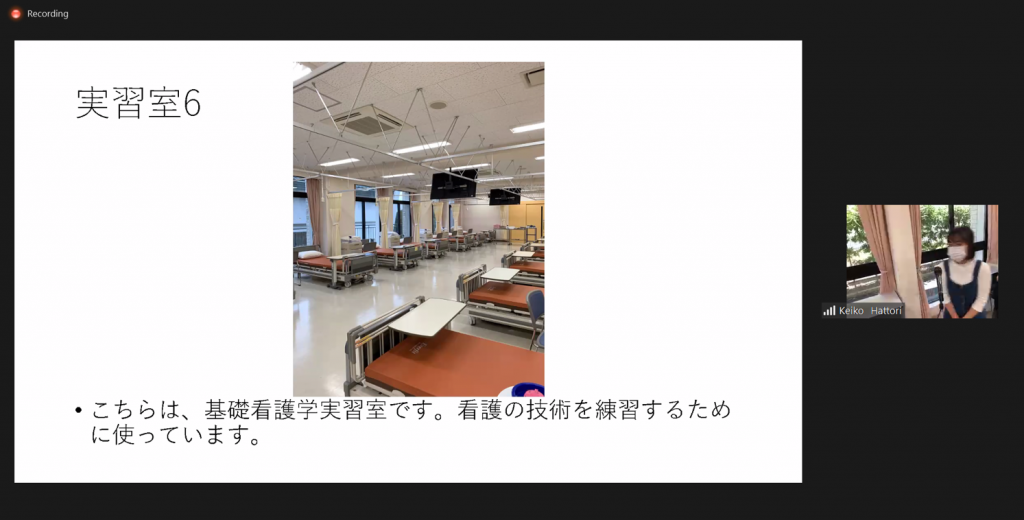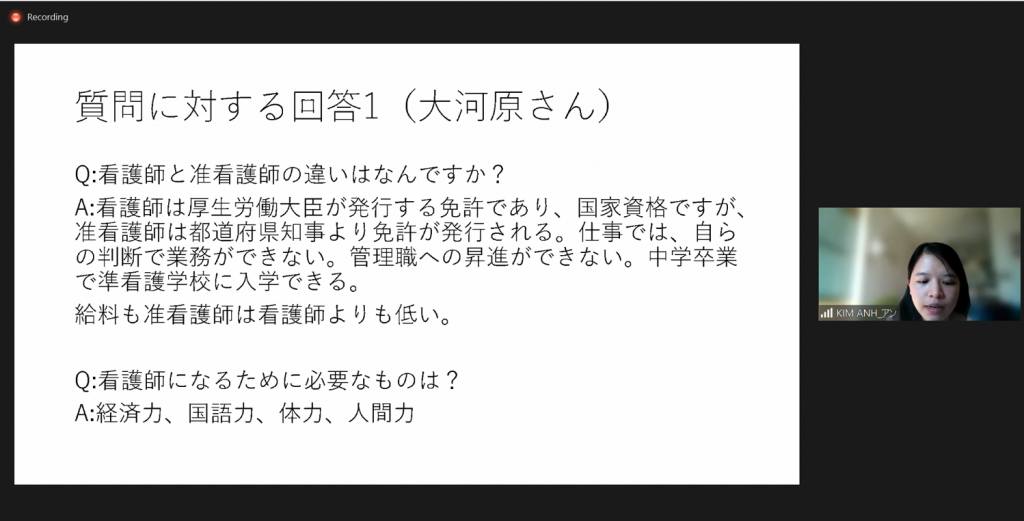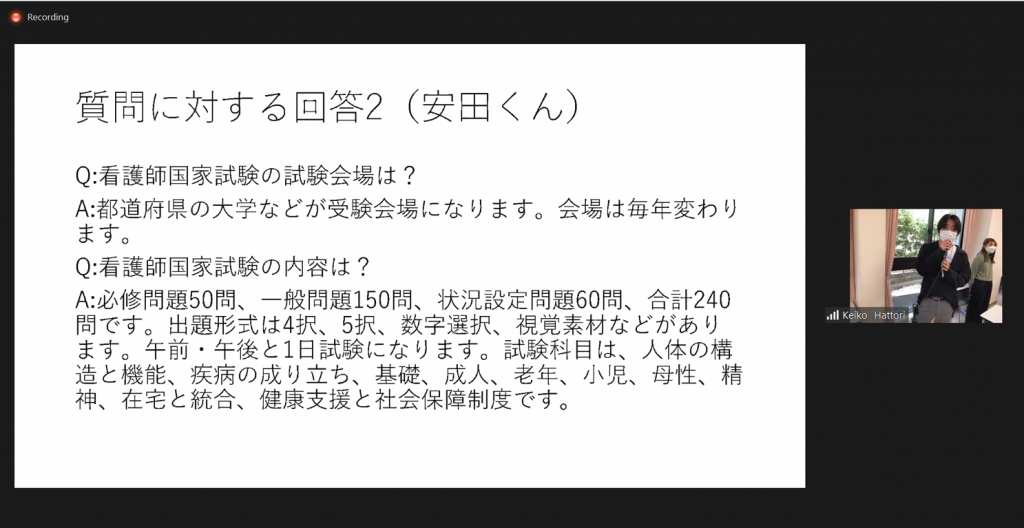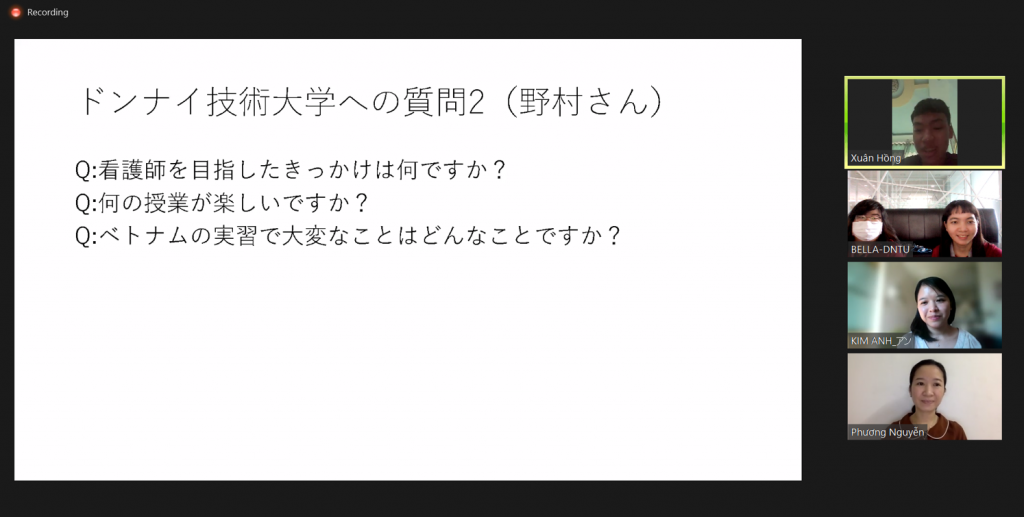 At the same time, we was pleased to welcome Assoc. Prof. Keiko Hattori – Dean of the Faculty of Nursing, Ms. Chikako Mori – Specialist of International Research and Training Department and 58 seniors students from the Faculty of Nursing – Nihon Institute of Medical Science (NIMS, Japan). Besides, we had chance to welcome back in the program Ms. Kim Anh – the interpreter who has accompanied DNTU and NIMS in recent years.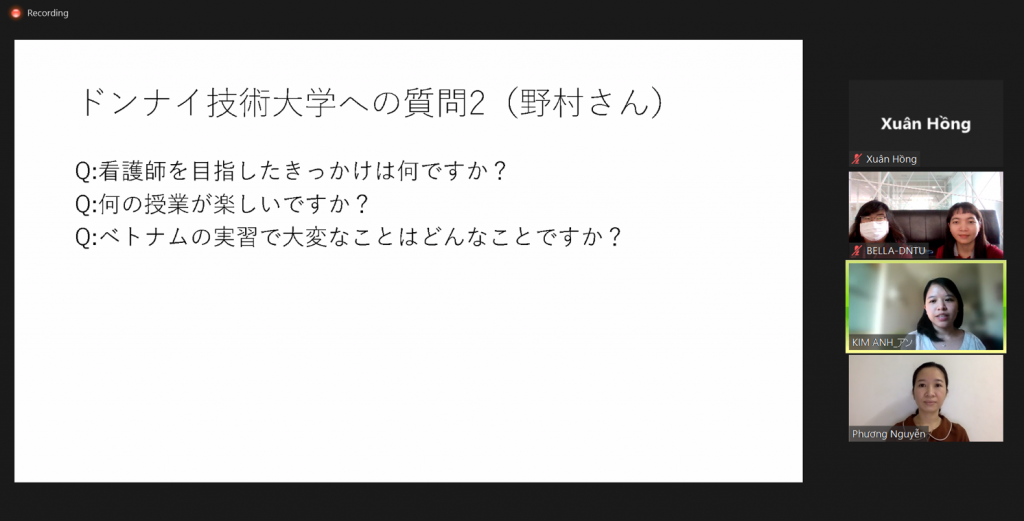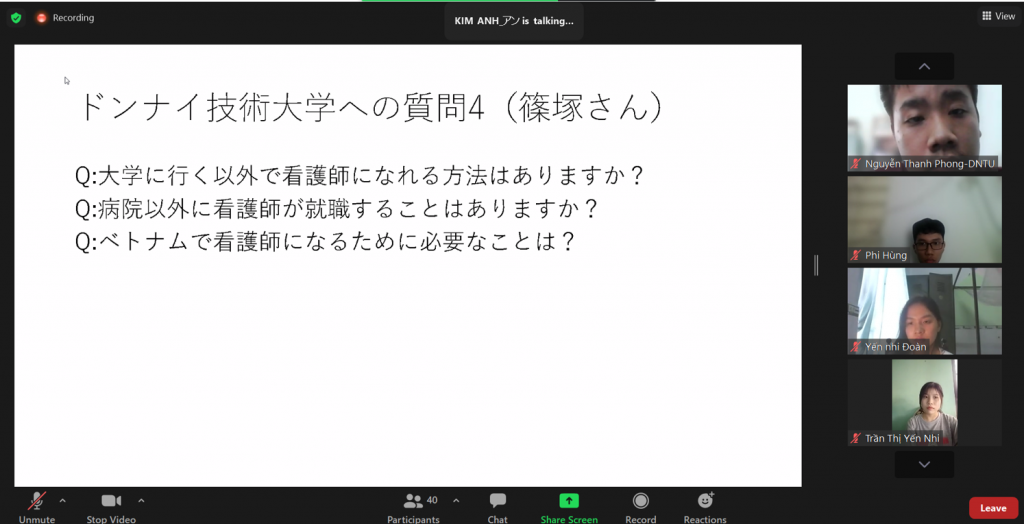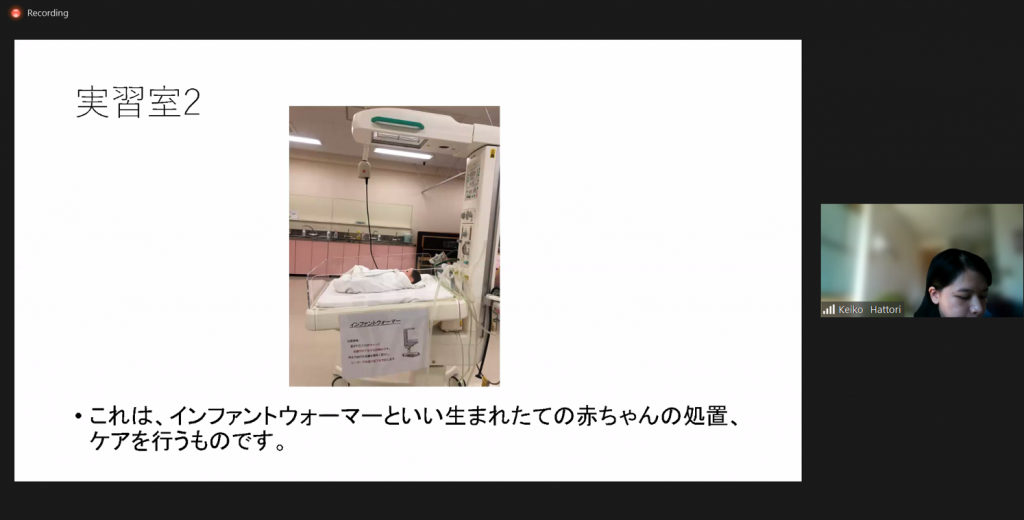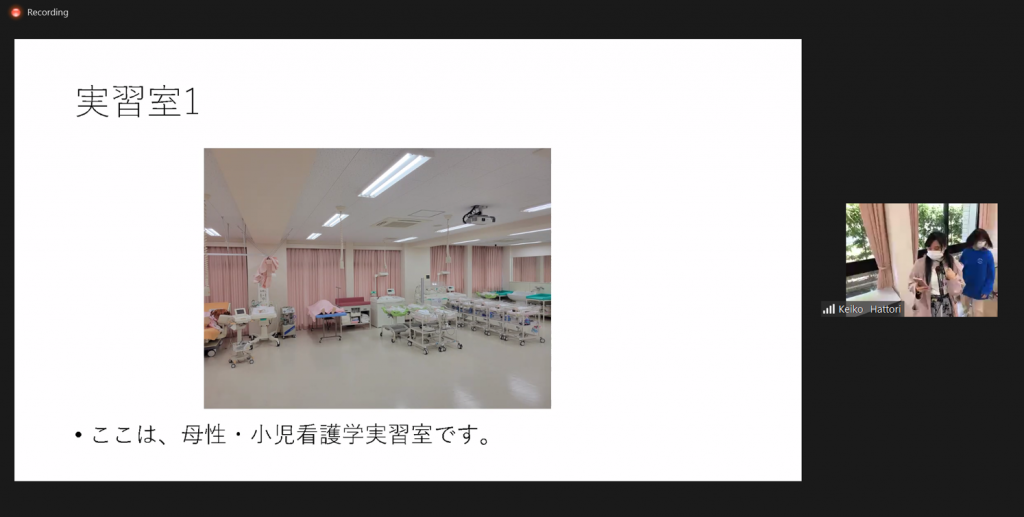 Realizing the extraordinary connection between junior students and seniors, the purpose of the program was to convey the experiences of seniors to juniors in the closest way, to help first-year students understand the key question 'What is 'An Ideal Nurse'? to themselves.
'I think we ourselves have to work very hard, especially study well to be able to take care of others' – The student named Phi Hung shared his feelings with everyone.
At the same time, this year's program had captured the high demand from Vietnamese students want to study abroad in Japan, so NIMS students enthusiastically shared their knowledge about the format of the National Nursing Exam, as well as tips for those who want to improve their professional skills in a modern country like Japan. Because the precious opportunities are right in front of them, but not everyone can afford to seize them, but must practice self-discipline a lot.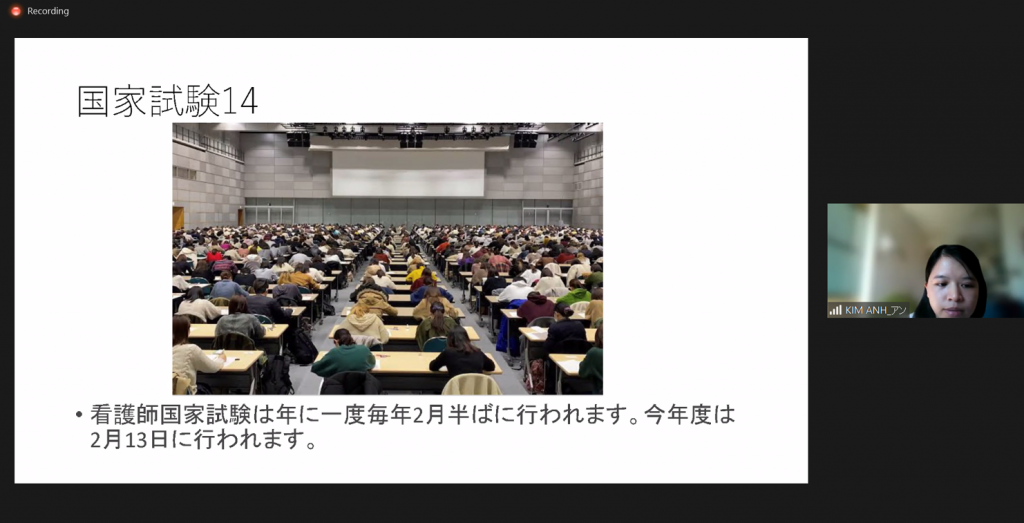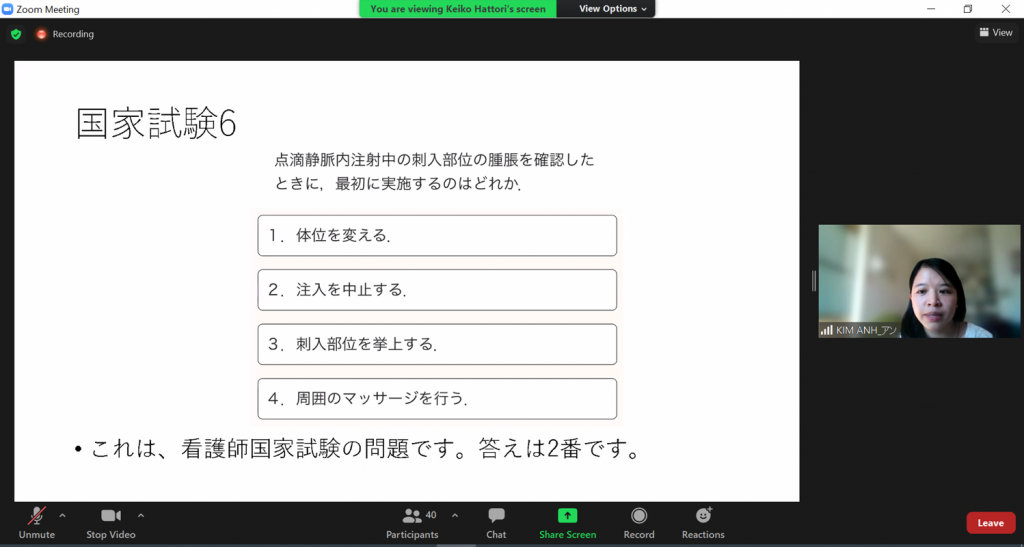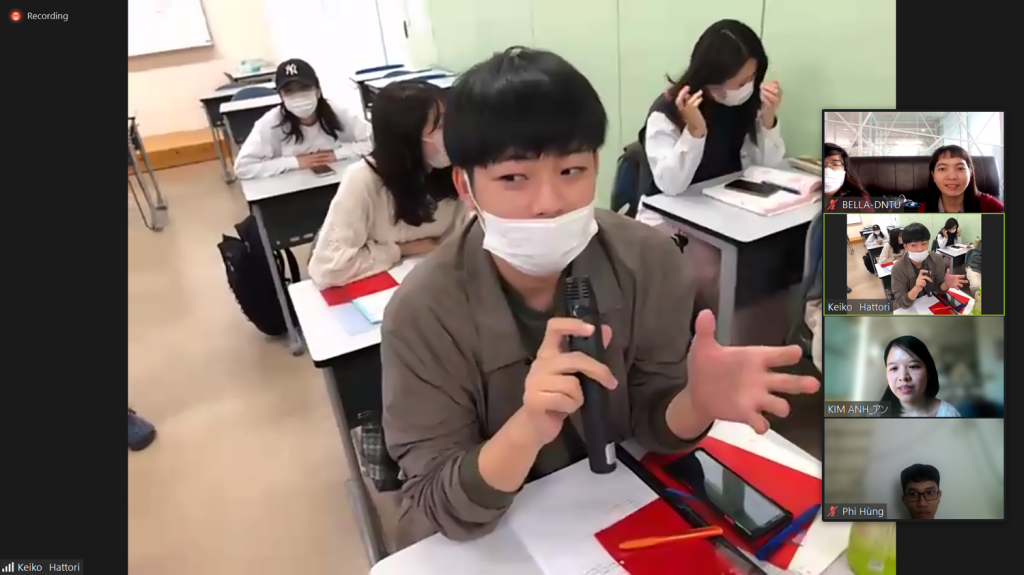 Theodore Roosevelt also said: "There is a type of quality that can help us shine in ordinary life. That quality is not a gift from God, not through education, nor IQ, but is self-discipline". 99% of success in this world is no accident. Behind the aura is always self-perpetuating perseverance.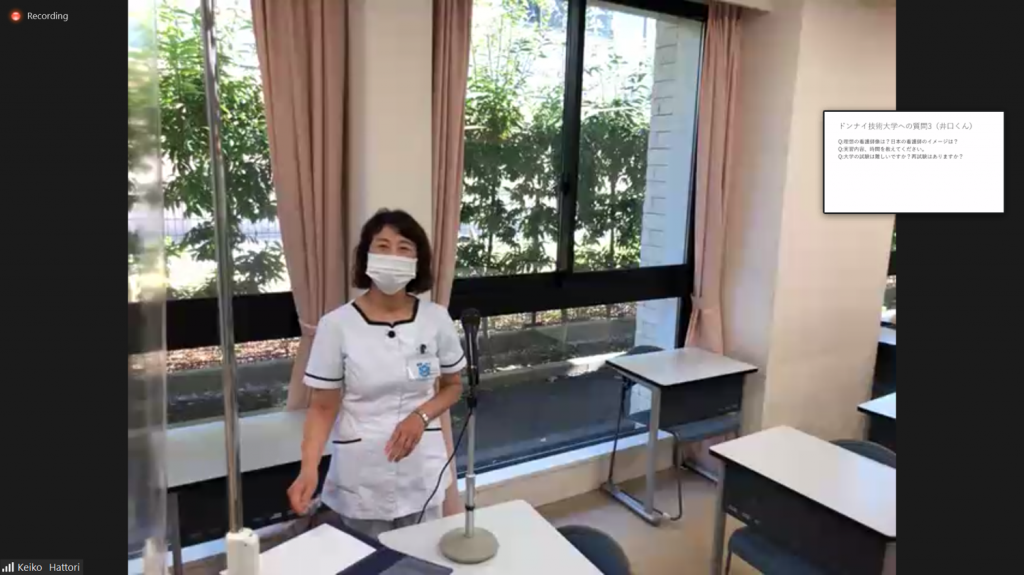 Assoc. Prof. Keiko Hattori – Dean of the Faculty of Nursing said hello to DNTU in Vietnamese
Finally, DNTU would like to wish the all seniors students of NIMS have great success in the journey ahead!
See you soon in Vietnam.
– From DNTU with a lot love
Check out the Welcome NIMS 2021 from K17 Nursing (DNTU):