'The 44th WFK PAS Youth Corps Volunteers with PAS (K-Beauty)' – A Virtual Summer To Remember
Each person has their own choice.
So if the choice is yours, let choose to share.
On September 14, 2021, the closing ceremony of the "The 44th WFK PAS Youth Corps Volunteers" with PAS took place in a warmful and joyful atmosphere, closing 12 days of crucially cultural exchange program with the main theme "K-BEAUTY" (Korean beauty tutorials and K-Pop dance).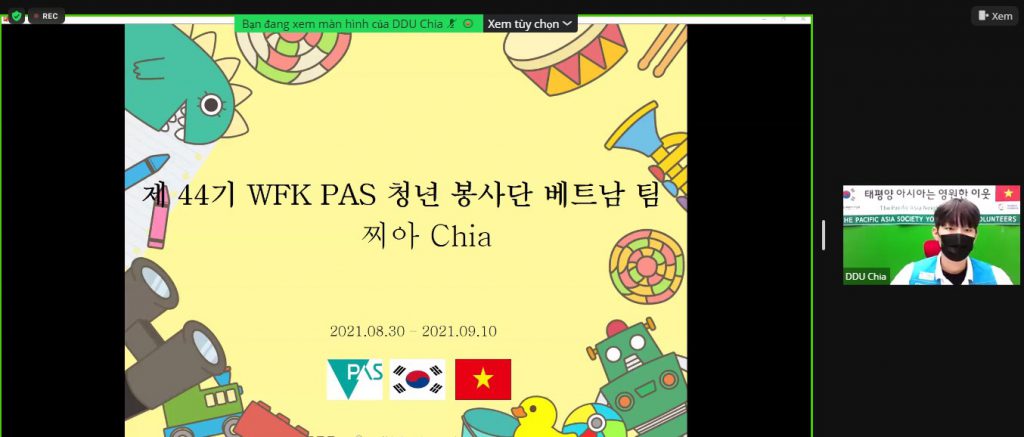 For the Pacific Asia Society (PAS), the joy of sharing has always existed through time with a series of cultural exchange programs, including introducing the beauty of Korea to all over the world. In this the 6th and most special year with DNTU, that sharing feeling has gone beyond normal direct human-to-human contact, especially during this COVID-19 pandemic.
With this year's new theme 'K-Beauty' along with a new CHIA Team (from Daeduk University) and a new friendship between DNTU, DDU (Daedeok University) and PAS. All of these new experiences have created an "unforgettable" virtual summer in the hearts and minds of Vietnamese and Korean students.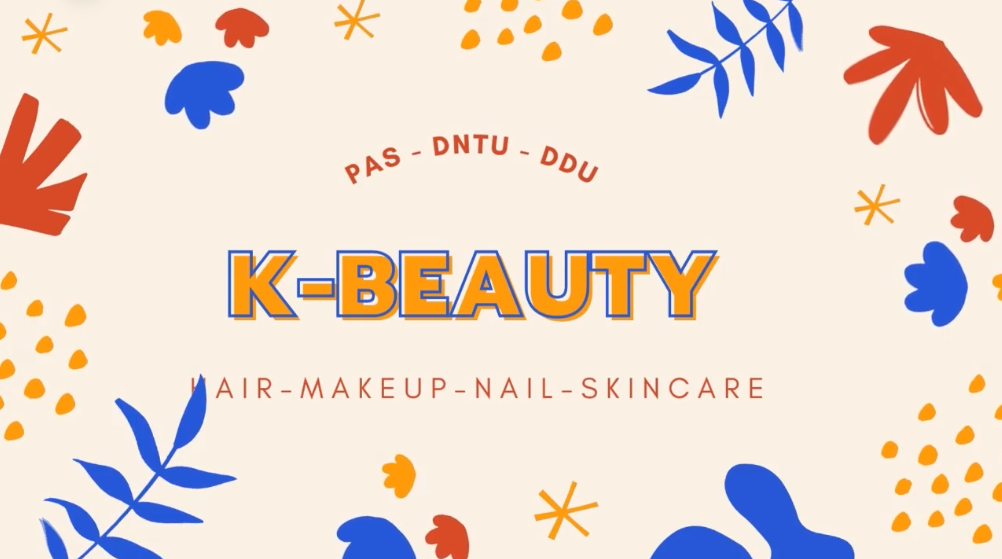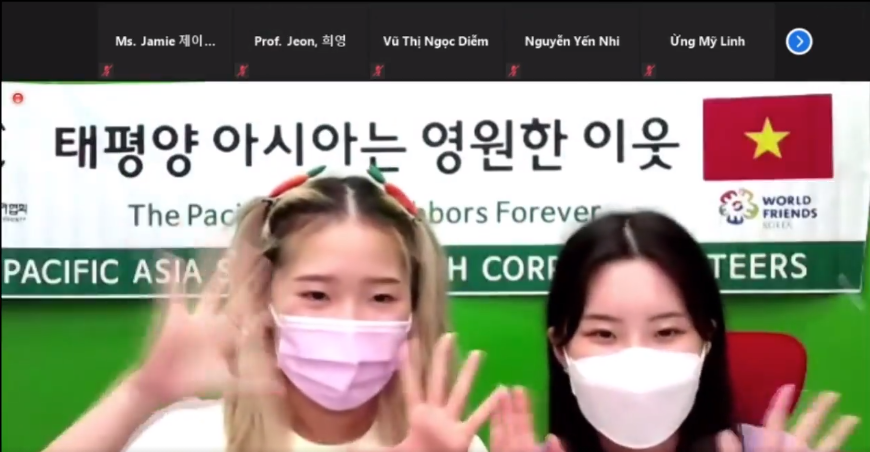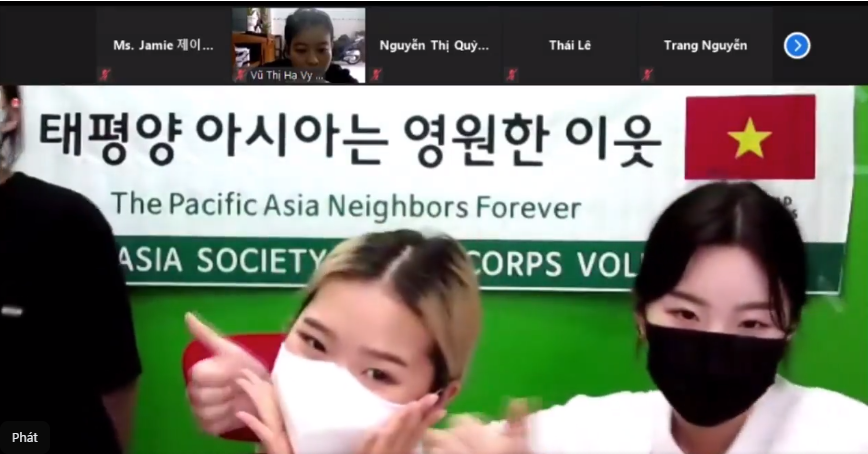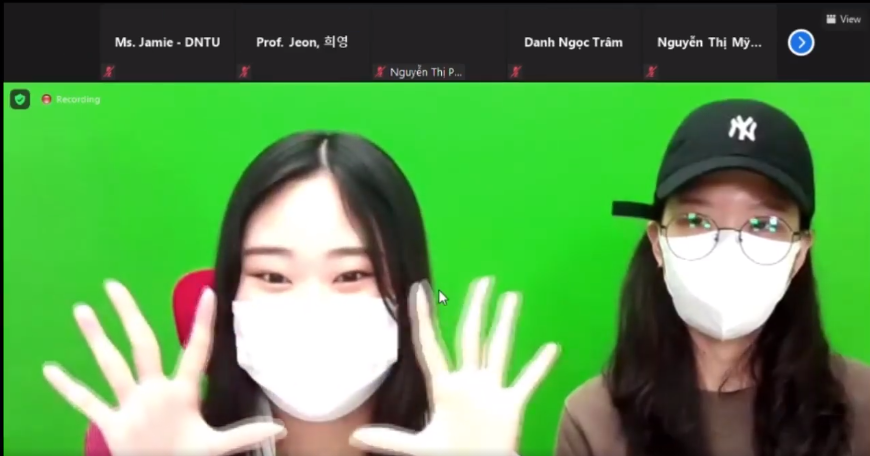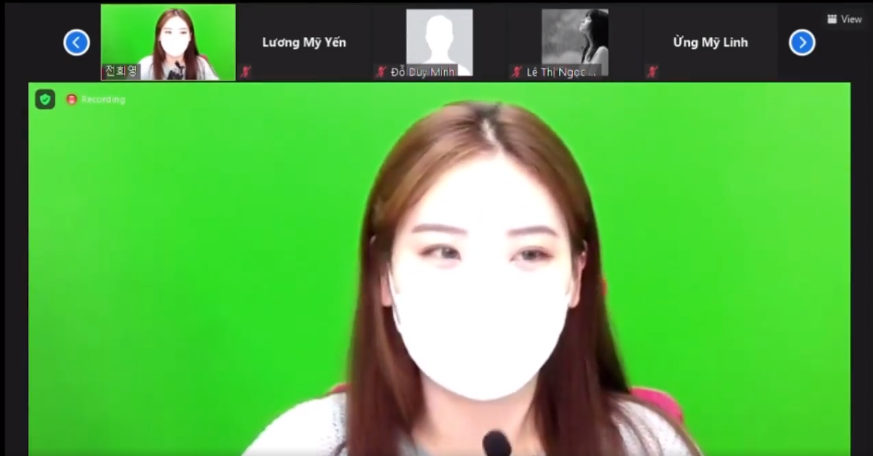 The Volunteers of Chia Team (from Daedeok University, Korea)
During the closing ceremony, PAS President, Mr. Kim Il Woong, summarized the activities taking place during the program, from the preparation process to the online cultural exchange activities. Although Mr. Kim expressed that he was a bit regretful that we couldn't meet directly like we used to, he was also very happy to see the affection of the members attending the program. He also expressed his deep emotion and did not forget to thank the DNTU students attending the program.
Speaking at the ceremony, the representative of Dong Nai Technology University (DNTU), Ms. Phan Vo Quynh Nhu (in charge of the International Affairs Office) sent her sincere thanks to the Program Organizing Committee for their enthusiastic support for the Vietnamese students. Although this time period was so short, the two universities have really become close friends. On the other hand, Dong Nai Technology University (DNTU) also hopes that one day, we can continue to welcome PAS delegations to visit Vietnam once again!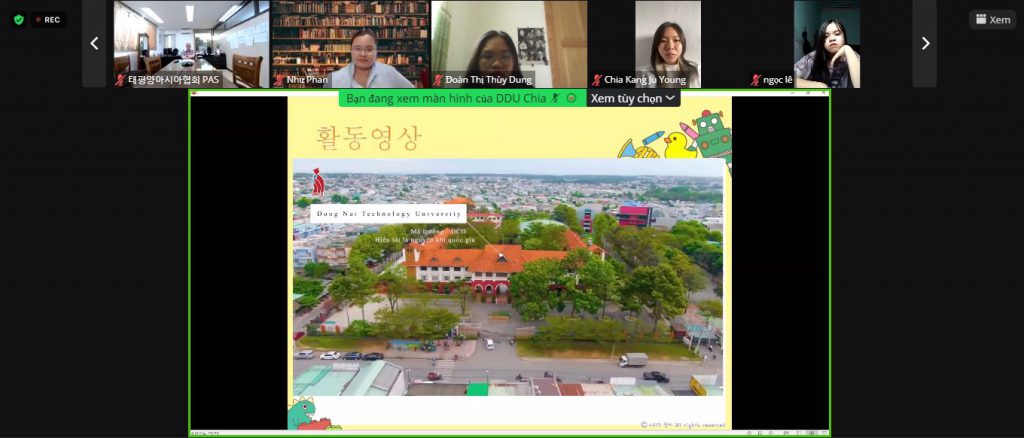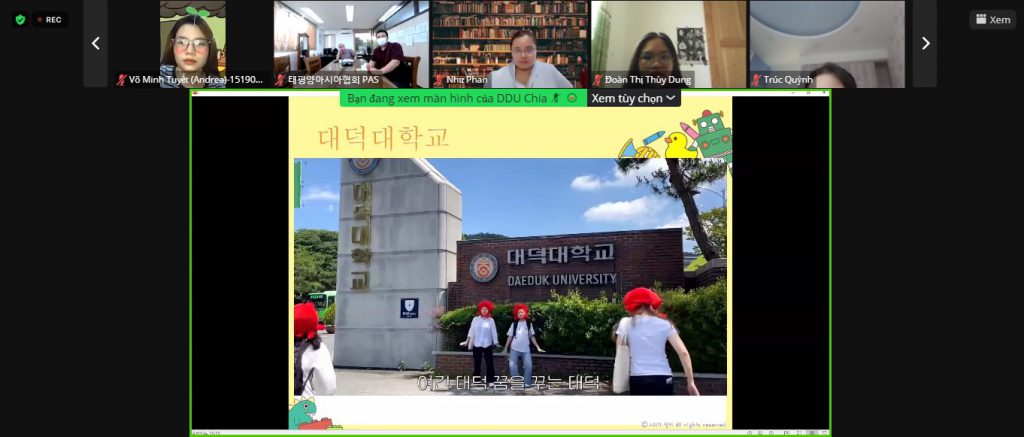 During this new adventure in the Korea beauty fields, we are happy all the time but this time, tears are falling apart. Although they have just met, everyone regrets the precious time that they naturally become good friends.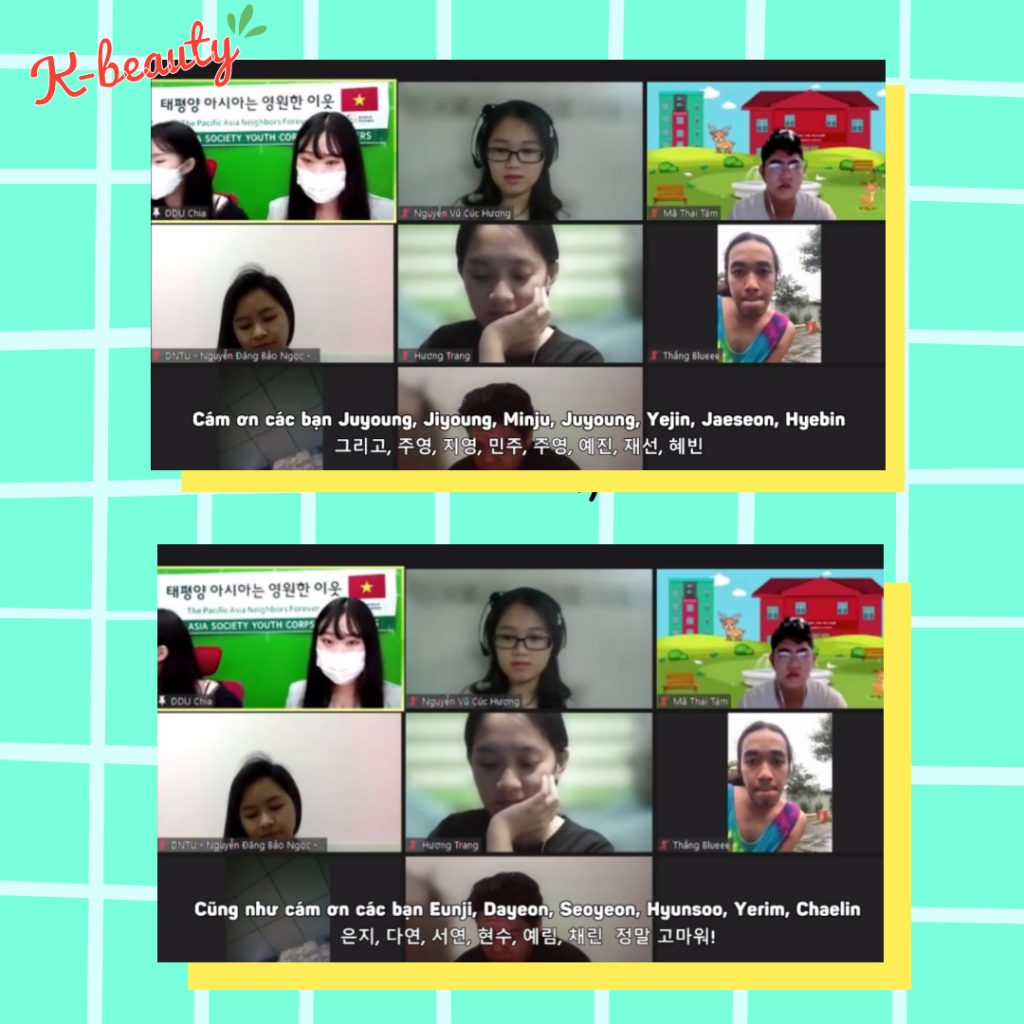 Thank you and goodbye to the 2021 PAS Volunteer Team – Chia Team from Daedeok University!
See you next year with many more memories. 
Please check out "The 44th WFK PAS Youth Corps Volunteers" overview in this attached video link made by International Affairs Office – DNTU: https://drive.google.com/file/d/1tmaAOhF87ObZP6LL8hvVJTUKdY0nCAp2/view?usp=sharing